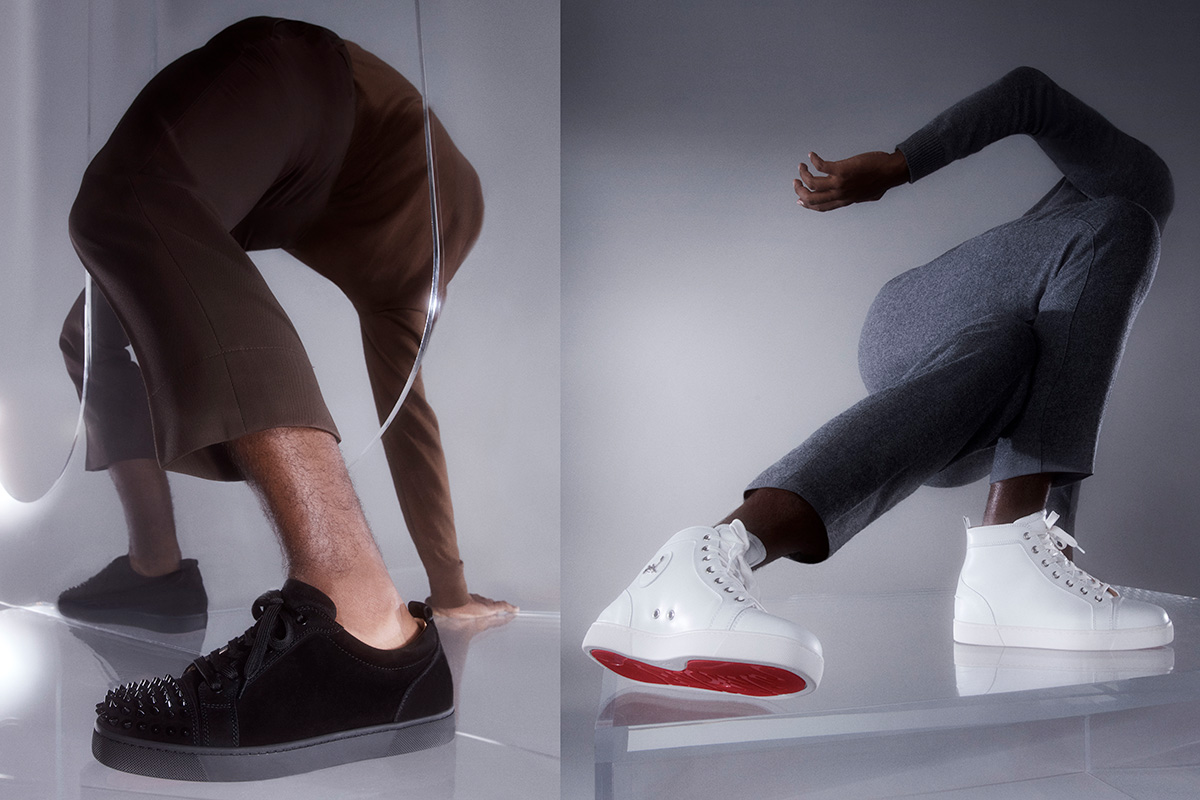 Sneaker peak: the Louis
Boy's club
International best-sellers are not made, they are born. Such is the case with the iconic Louis sneaker.
Featuring Christian Louboutin's signature red soles and named after one of the designer's dear friends, the sleek, trademark silhouette made its international debut as part of the House's first men's collection in 2009.
Ever since international pop star Mika danced on stage in a pair of Louis Spikes, it was clear the Louis was destined for stardom.
The versatile, haute streetwear inspired sneaker proved to be a slam dunk with pro-athletes and rock stars alike. Just ask Louis lovers, Tony Parker or Pharrell Williams.
However, it wasn't court-side or even backstage that the Louis was born. Like so many brilliant ideas, this one arrived when Christian Louboutin stopped to smell the flowers…
The Louis was inspired by a promenade through a classical French garden that I took with a friend of mine who is one of the greatest landscape designers I have ever met, Louis. It had to be very simple, casual, and timeless.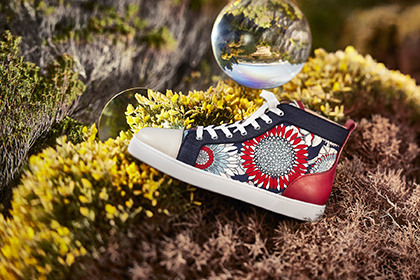 A garden of wearable delights
To sport, or to chic? Before the debut of this legendary sneaker, that had always been the question.
With the Louis, you don't have to choose between comfort and cool. What began as a seed of inspiration that was planted during a fortuitous walk through nature blossomed into a veritable garden of iterations.
The Louis library boasts nearly 1,000 trend-forward and essential looks, including some 200 versions of Louis' beloved younger brother, the low-top Louis Junior.
Fluorescent python? Check. Vichy, flannel, and tartan fabrics? Mais oui!
Classic black calf skin? Bien sûr, monsieur. Louis knows how to make a grand entrance and a discrete "French exit."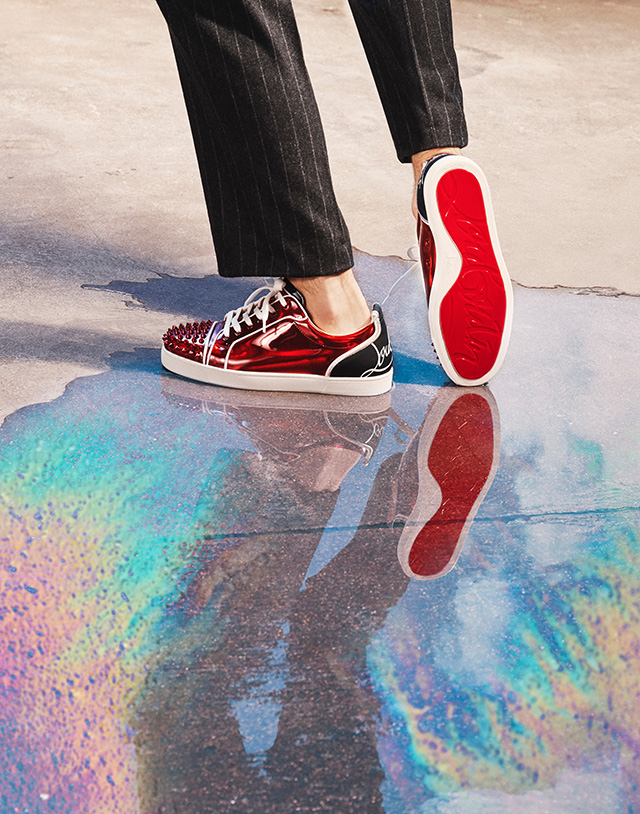 2009 First appearance of the Louis, worn by pop star Mika
9 pieces of leather to construct each shoe
Sole S.O.S
The Louis sneaker was a shoe made for walking, which is why the House of Louboutin is more than pleased to offer a resoling service to keep your soles just as bright and bold as their first wear.
First, the old sole is cut and removed (adieu!).
Next, each remain thread on the upper part of the shoe is removed with surgical precision so that a new seam may be sewn. If necessary, the mount is changed and any old glue is tidied up.
After that, fresh glue is applied and a new sole is attached and secured.
A new set of insoles are also placed inside the pair for good measure.
Et voilà, your Louis sneakers and precious red soles are just like new!
Explore the Louboutinworld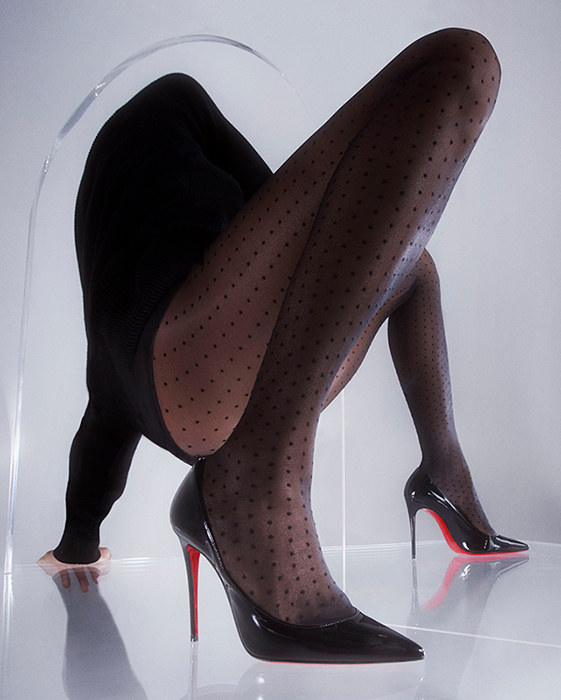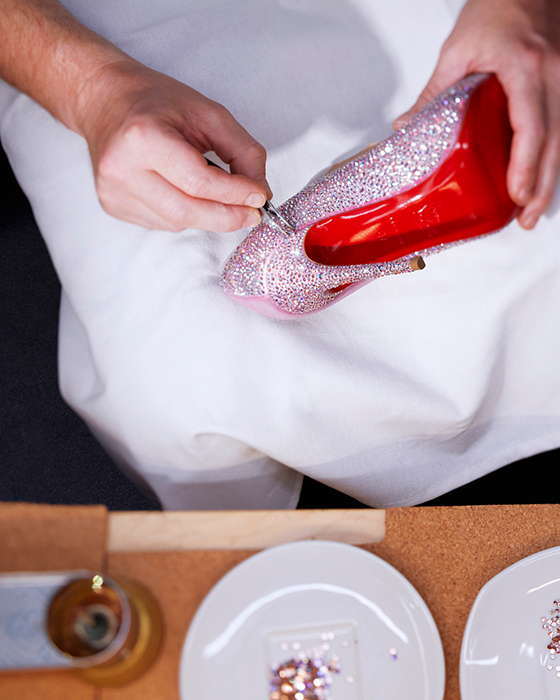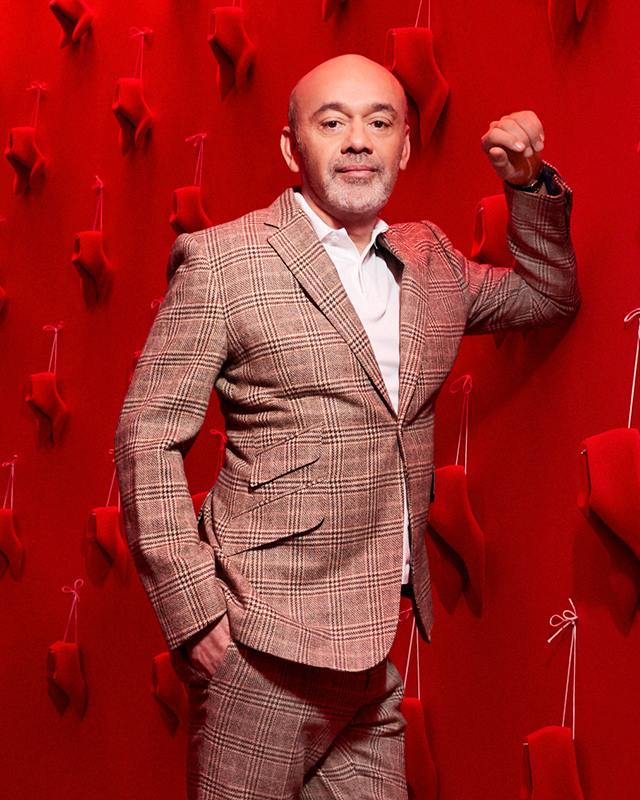 Inside la Maison Christian Louboutin