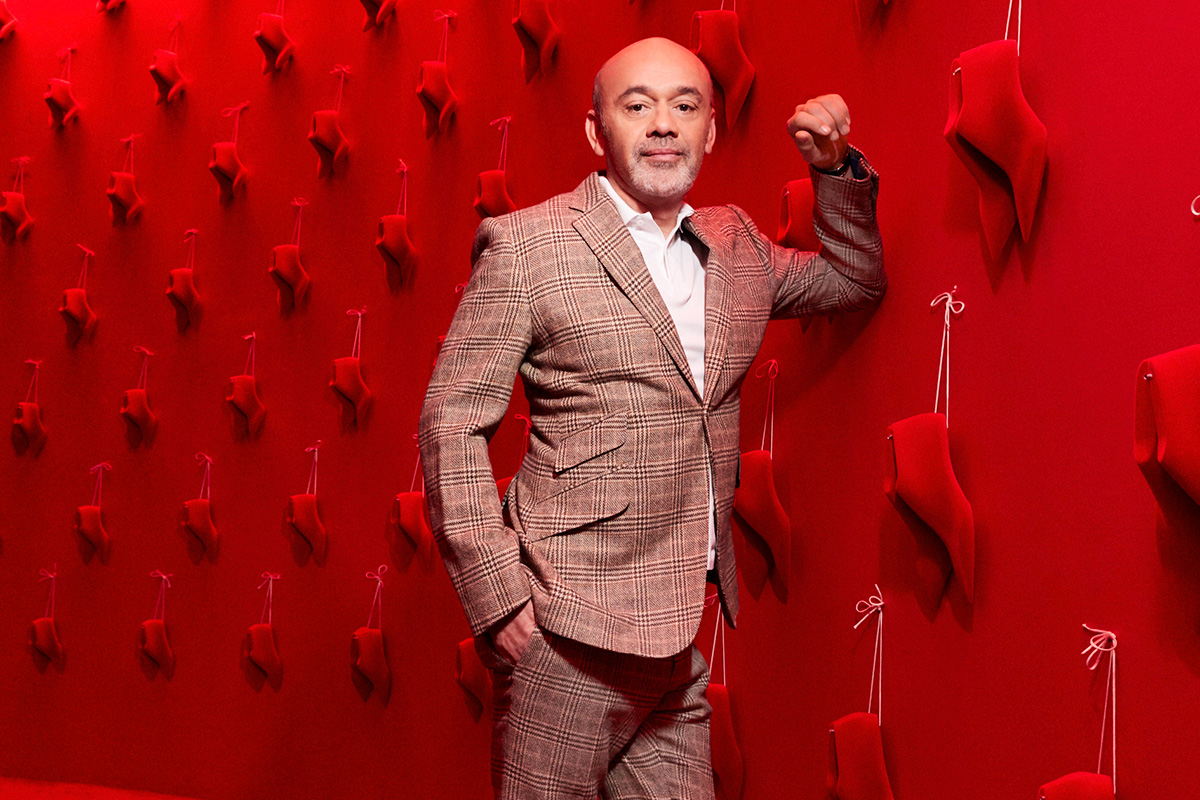 Inside la Maison Christian Louboutin
Step inside la Maison Christian Louboutin, the home of the signature red sole known across the seven seas.
Bring your fantasies and leave your inhibitions at the door, as you dive feet first into a sartorial spectacle, where more is always more.
The man behind the Maison
Christian Louboutin's career began with a sign—not one from the heavens, but a literal sign posted at the Museum of African and Oceanic Art—forbidding women from wearing stilettos, lest they scratch the parquet flooring. Little did 10-year-old Christian know that he had happened upon the subject of his life's work.
Raised with his three sisters, the Parisian-born designer has always been intimately aware of the nuances that define the female condition. For Christian Louboutin, every woman is a work of art, a goddess meant to be celebrated, a life source of limitless power that ought to be unleashed. At the age of 16, he began an internship at the famed Folies Bergère, where the self-taught shoemaker began dressing the dancers' feet with his designs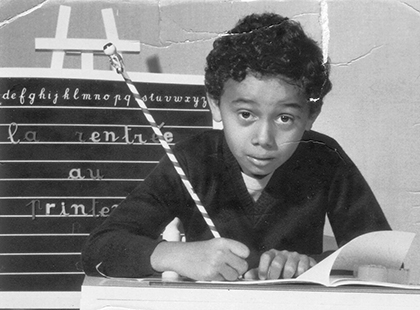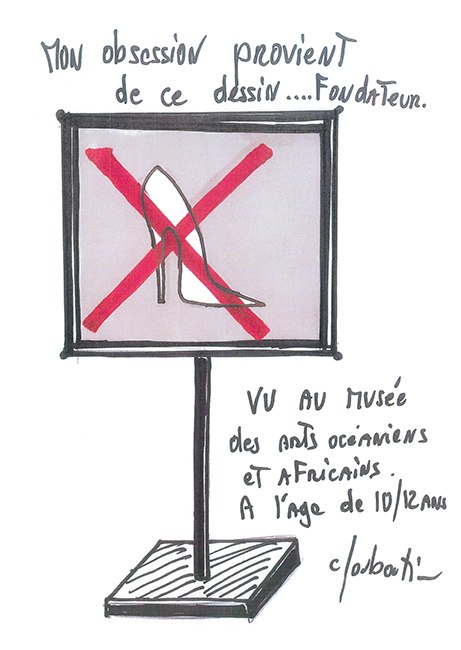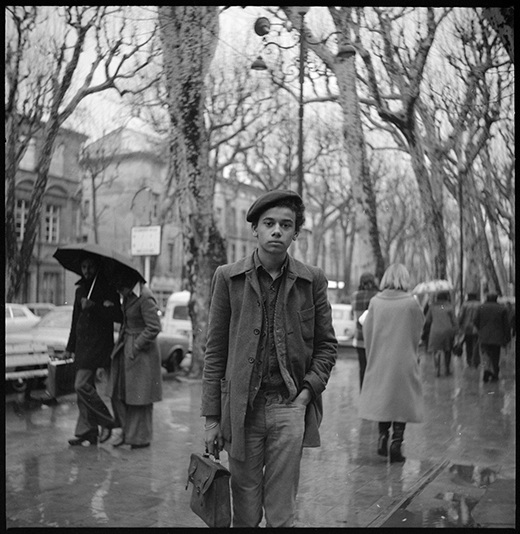 Soon after, the world became his stage. Christian Louboutin's sketches caught the eyes of various renowned designers to whom he lent his talents while learning the more technical aspects of his craft. In 1991, the designer embarked on a new adventure that would come to define his legacy: the inauguration of his first Parisian boutique.
And the rest, chéris, is red soled history.
Learn more about the celebrated Parisian designer who changed the course of fashion history one sexy step at a time.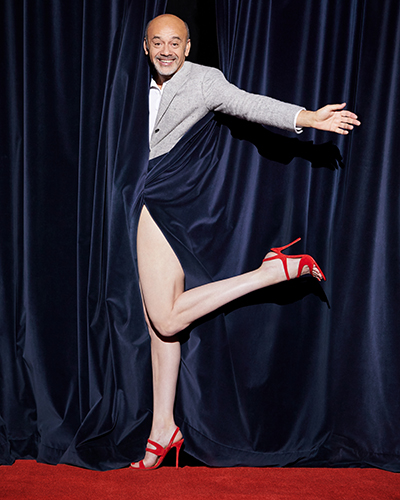 That's so Loubi
"Inspiration could come anytime, anywhere—from architecture, objects,
textiles, dance, or the way someone is moving. It can be anything. If you
keep your eyes wide open, there is inspiration everywhere you look."
Christian Louboutin
Our story began once upon a fabulous time in Paris. While the world of Christian Louboutin is nothing if not international, the City of Lights always beckons him back home. And just like this magical city, every one of his creations exudes a certain je ne sais quoi— a powerful air of seduction that can make two strangers fall in love… if only for one night.
Since he was a young boy, Christian Louboutin has always been insatiably curious about the people and cultures of the world. The storied shoemaker's travels fuel his creativity, and he has been known to find inspiration in the most far-flung corners of the globe.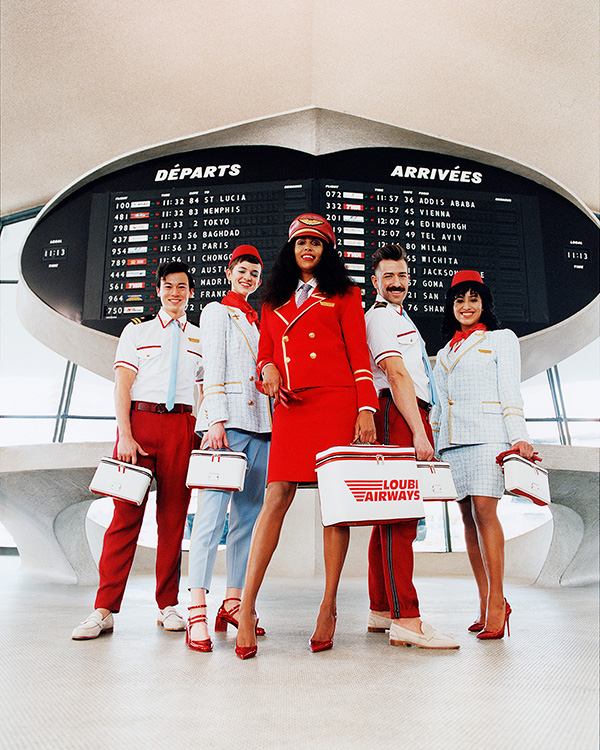 At the House of Christian Louboutin, desire is more than a priority, it is a founding principle. With every one of his designs, Christian Louboutin transforms the surrender to temptation into a veritable art. After all, what is the purpose savoir-faire if not to turn fantasies into wearable dreams?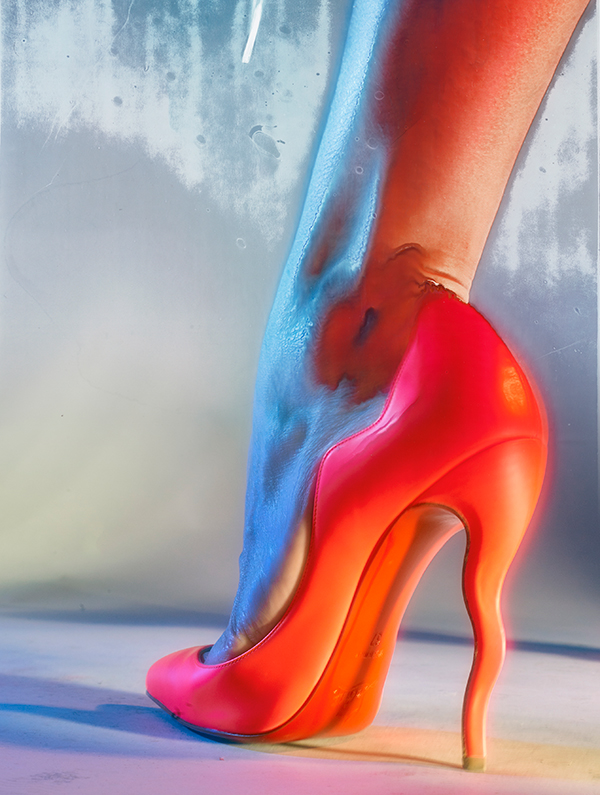 The creative imagination of Christian Louboutin has always been larger than life. His penchant for the flamboyant was cultivated in the baroque world of French cabaret. For him, life is but a grand runway. So why simply walk, when you could saunter, dance, or strut?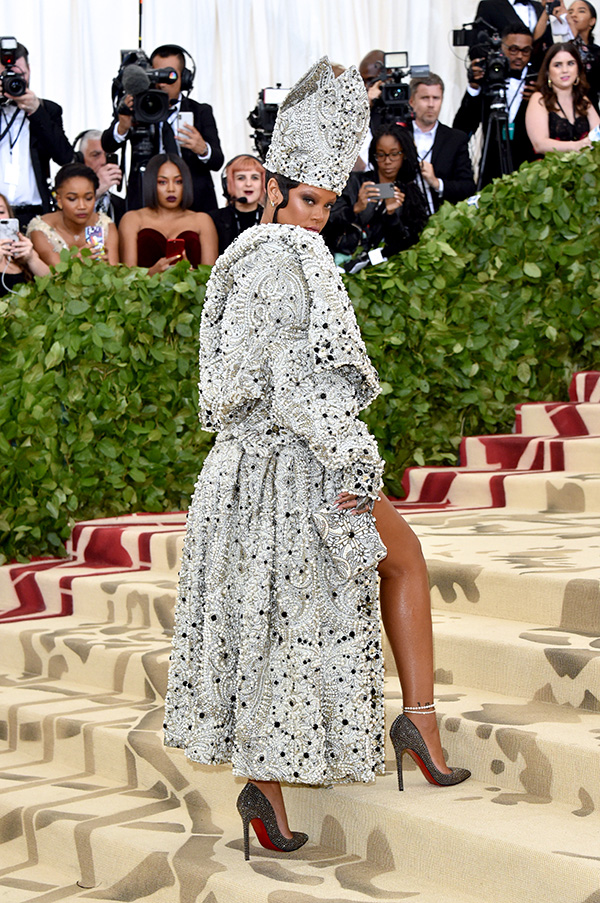 Since the beginning, la Maison Christian Louboutin has welcomed all those who dream in fashion. Labels have never interested Christian Louboutin, for whom diversity is a fountain from which endless inspiration springs. With every one of his designs, he seeks to empower individuals from all walks of life to express themselves freely and fully.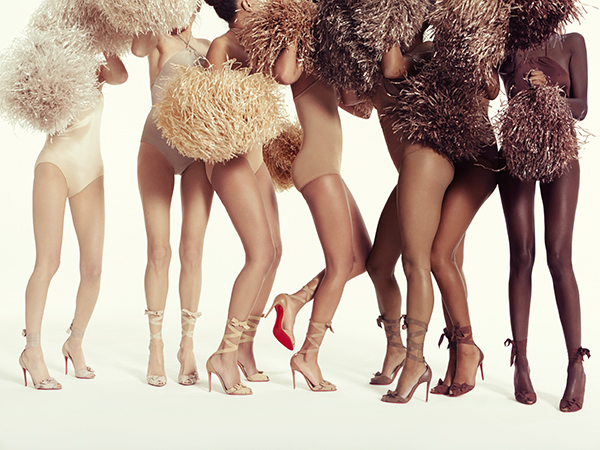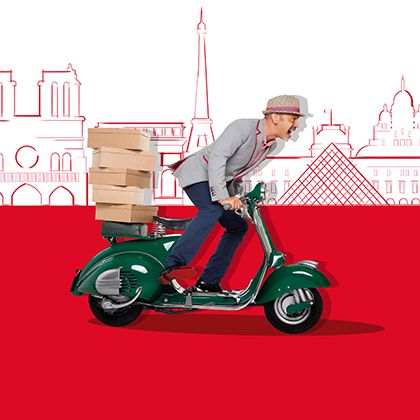 Once upon a time in Paris…
1991, Chez Loubi
After touring the most renowned ateliers in Paris, Christian Louboutin followed destiny to a new address at the Galerie Vérot-Dodat.
In 1991, this beautiful neoclassical arcade in the center of Paris became the home of the first Christian Louboutin boutique.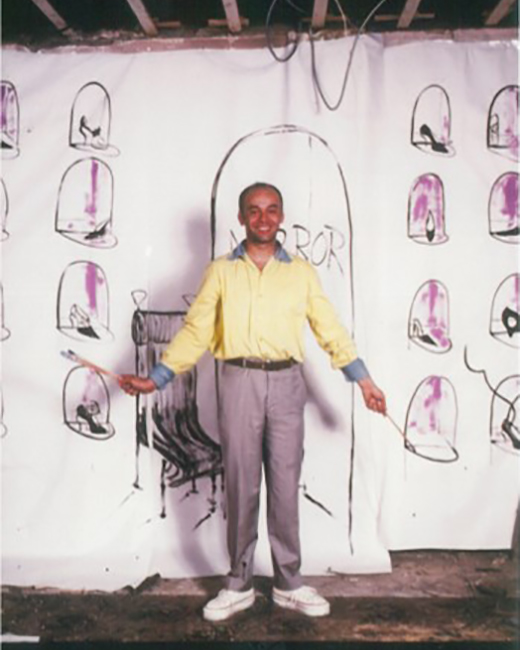 1992, Seeing Red
Not long after he opened his first boutique, did a stroke of legacy-defining genius came knocking at Christian Louboutin's atelier door. And just like the sign outside the Museum of Oceanic and African Art, this flash of inspiration came from the most peculiar of places indeed.
As the designer was mulling over an unsatisfactory prototype for a new shoe, he noticed his assistant polishing her nails.
He grabbed the bottle of lacquer and painted the entire sole red. It was love
at first sight.
Et voilà, his signature red sole was born.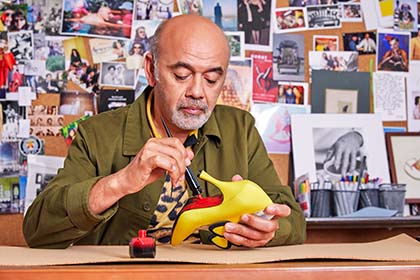 1993, If you can make it here, you can make it anywhere
When the New York boutique opened its doors, it heralded the dawn of a new, star-studded era for the House.
Christian Louboutin's coveted red soles took American popular culture by storm, making less than discrete cameos in a number of television series, films, and songs. It wasn't long before "Louboutins" became red carpet regulars, as the now world-renowned designer from Paris continued to amass a celebrity clientele.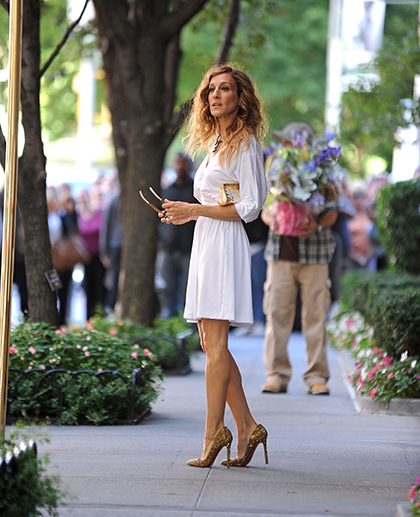 2003, Arm candy
Christian Louboutin has always likened shoes and bags to twin sisters.
With the launch of his leather goods collection, the designer put a proverbial pep in every Loubi-lovers step with show-stopping handbags and accessories for above-the-knee dressing.
Infused with his signature flamboyance and unparalleled attention to detail, each of these precious creations, from the Farida and the Marie-Jeanne to the Paloma and the Elisa, is an eponymous ode to one of Christian Louboutin's dearest friends or loved ones.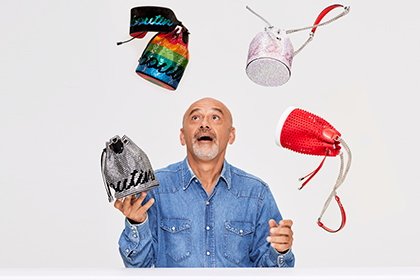 2009, Boys allowed
It may surprise some to learn that Christian Louboutin, the patron saint of the stiletto, had been designing men's footwear long before the launch of his first men's collection in 2009.
However, his formal foray into men's shoes was cued by a call from international pop star Mika. Just like the designer, Mika was raised with three sisters, who seemed to fall under a joyful spell whenever they slipped on a pair of their favorite red-soled shoes.
Mika dreamed of feeling the same magical energy when he stepped foot on stage, so he decided to call the famed créateur and ask him if he would design the shoes for his upcoming tour.
The unforeseen request accidentally inspired a full-fledged collection, and a new chapter for his illustrious red soles was written.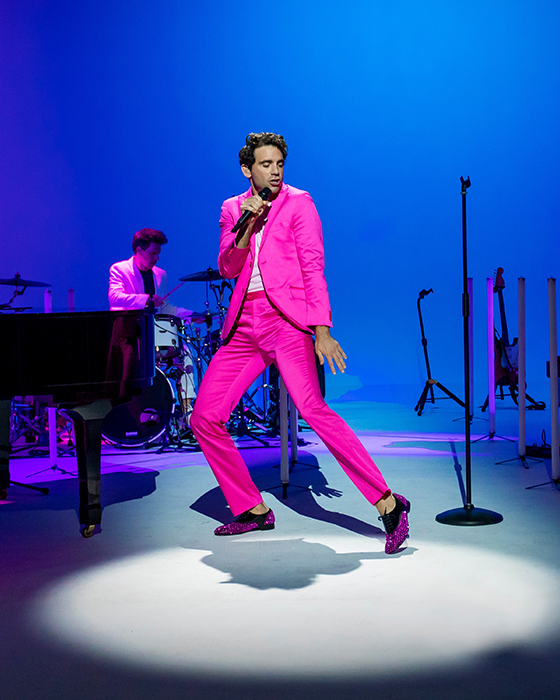 2013, Au naturel
Since the beginning, la Maison Christian Louboutin has welcomed all those who dream in couture. So when the designer launched his legendary Nudes collection, an inclusive range of pumps realized in five shades to adapt to every skin tone, what seemed like an obvious creative choice for the brand ultimately revolutionized the fashion industry at large.
In the mind of Christian Louboutin, nude was never a color; it is a concept that undresses and celebrates the silhouette of the leg.
Over time, Christian Louboutin's Nudes expanded to include 8 shades and multiple styles, having earned their place in fashion history as a pioneering act of inclusivity.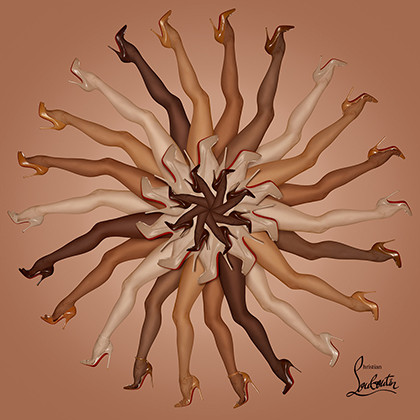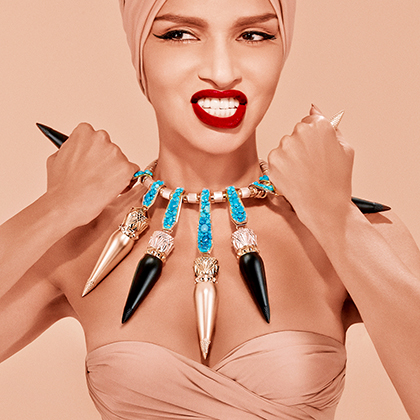 2020, Homecoming
As fate would have it, Christian Louboutin's illustrious career would bring him back to where his story began: the Palais de la Porte Dorée.
The aptly anointed l'Exhibitionn[iste] exhibition takes visitors on a veritable voyage inside the creative mind of the world-renowned designer via a selection of his most precious works and never-before-seen collaborations.
2021, Flirty 30
Three decades after his red-soled journey began, Christian Loubutin retraced his steps back to a very special address indeed.
In Galerie Véro-Dodat on rue Jean Jacques Rousseau, in the heart of Paris, Christian Louboutin re-opened the doors of his first boutique, where once upon a time in the early 90s, Princess Caroline of Monaco and an American editor for W Magazine happened upon the address at the same time and launched it into stardom.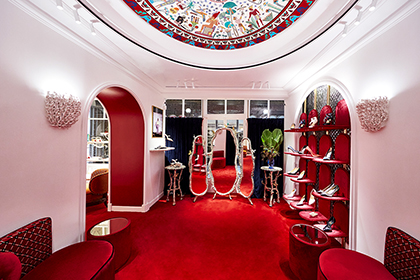 2022, New kid on the block
Thought you'd seen it all? Think again. Passionate about his work and incorrigibly curious, 2022 saw Christian Louboutin announce the birth of a new chapter for the Maison: LoubiFamily. A playful collection of colorful styles for the whole family, from the grown-ups right down to the toddlers and even those beloved pooches!
An invitation to act your shoe size and not your age.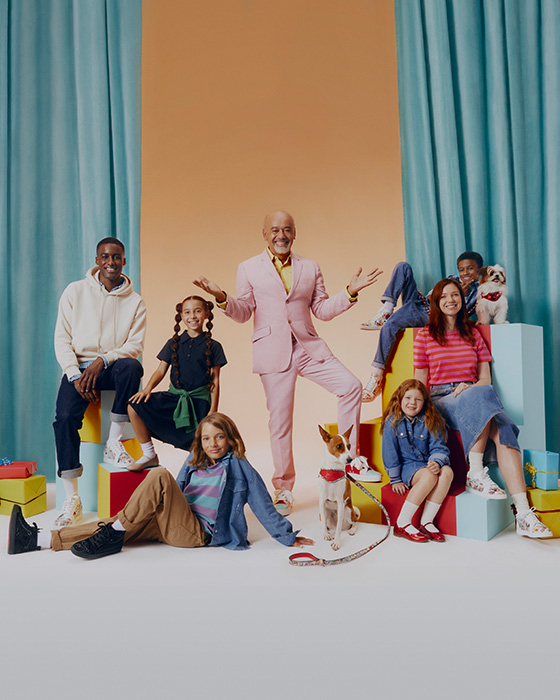 Explore the Louboutinworld