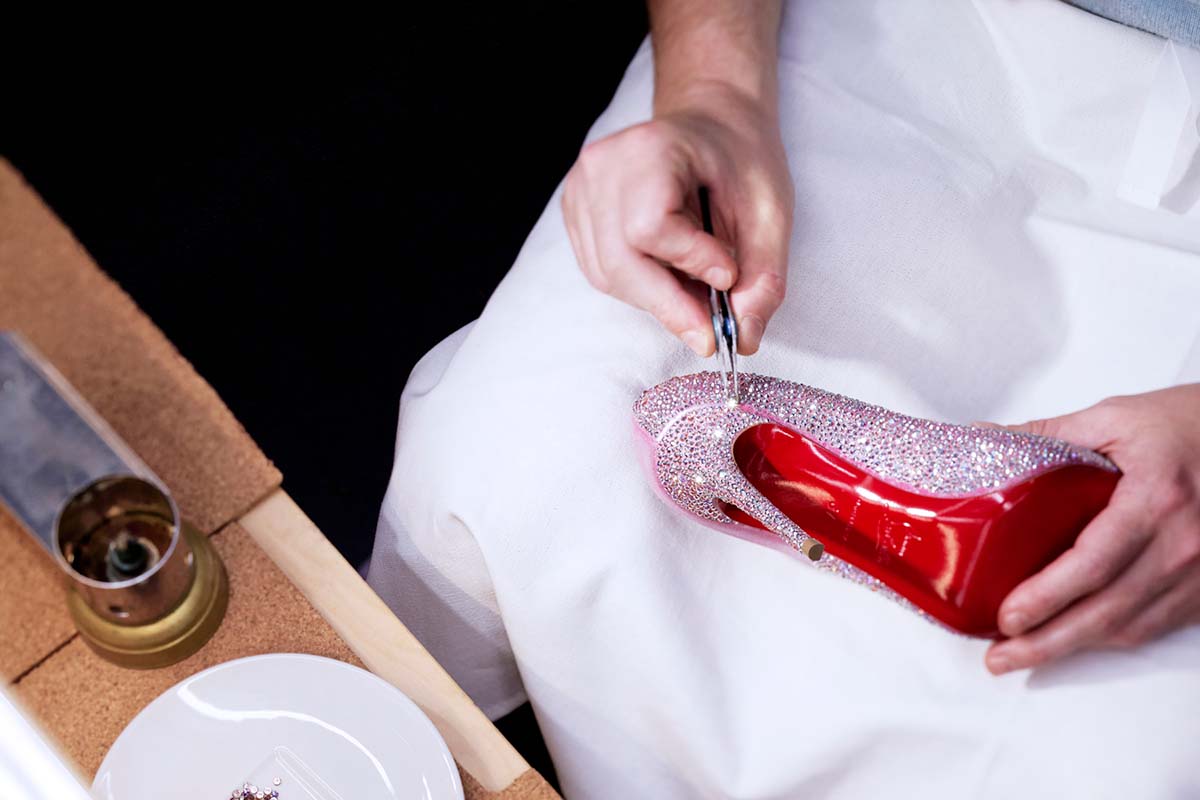 Savoir-faire, step-by-step 
Behind glamor there is always grit, and behind every effortlessly stylish creation of Christian Louboutin is a considerable amount of elbow grease driven by unparalleled shoemaking expertise.
To bring a pair of the House's signature red-soled shoes to life is a true labor of love, a patient and dedicated commitment to craftsmanship.
It is ballet between man and machine that brings together the best of generations-old technique and modern technology, in which no step can be skipped.
Scalpel!
The pattern maker uses a skiving-knife to cut out the sketch with surgical precision.
Once a material has been selected for the pair's upper and heel, the upper and leather lining are cut—two layers of the same fabulous cake, if you will.
How delicious, indeed!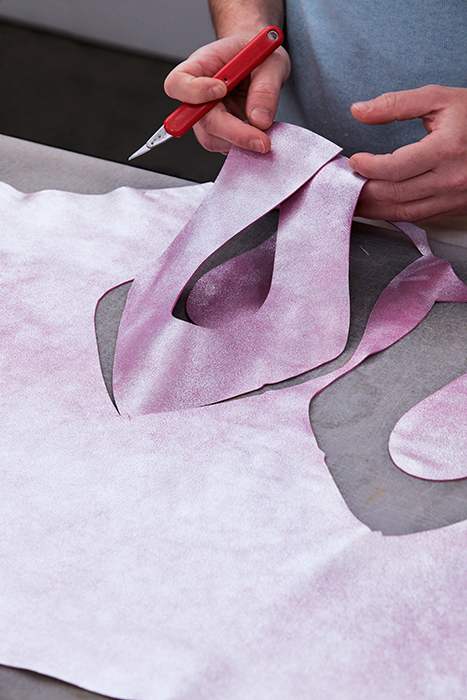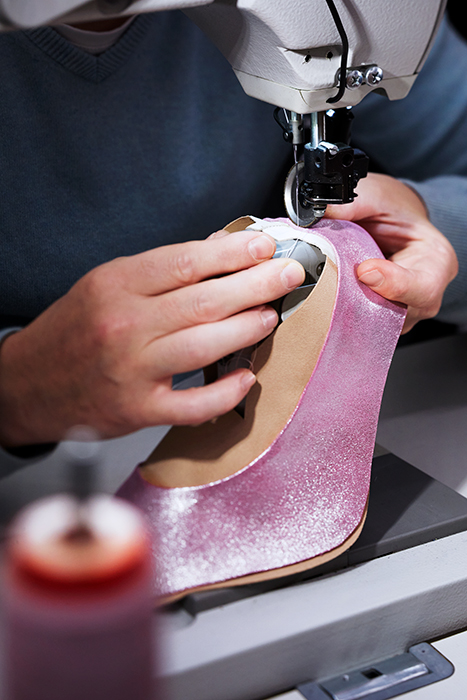 A strip of canvas as thin and dainty as lace is affixed between the two layers to reinforce the shoe's structure.
The layers are then hammered into one another to ensure that the décolleté is as thin as possible.
Finally, the "neckline" is stitched, leaving just a hint of lining peeking through.
A race against time
In order to preserve the condition of the upper, the shoe must take form within 72 hours.
The upper, wrapped ever so delicately in tissue paper, is presented to the fitters, who then place it on the resin form.
The excess liner is stapled into the form so that the upper may be pulled and tugged to achieve the desired silhouette.
For a closed-toe pump, a leather reinforcement is slipped between the leather lining and the upper at both the front of the foot and the back of the heal.
The reinforcements moistened beforehand, allowing it to mold comfortably to the contours of the foot.
Next, the upper is once again stretched with piers to ensure a flawless taught finish until there is nary a wrinkle or fold in sight!
A little bit of rouge…
48 hours later, the heel is glued to the shoe and the final touch, the illustrious red sole, is put in place. Before waltzing out into the world, each pair must be dried thoroughly.
Drying time depends on the material of the upper: two weeks for a fabric or Nappa leather and up to three weeks for patent leather. Patience is indeed a virtue, chérie!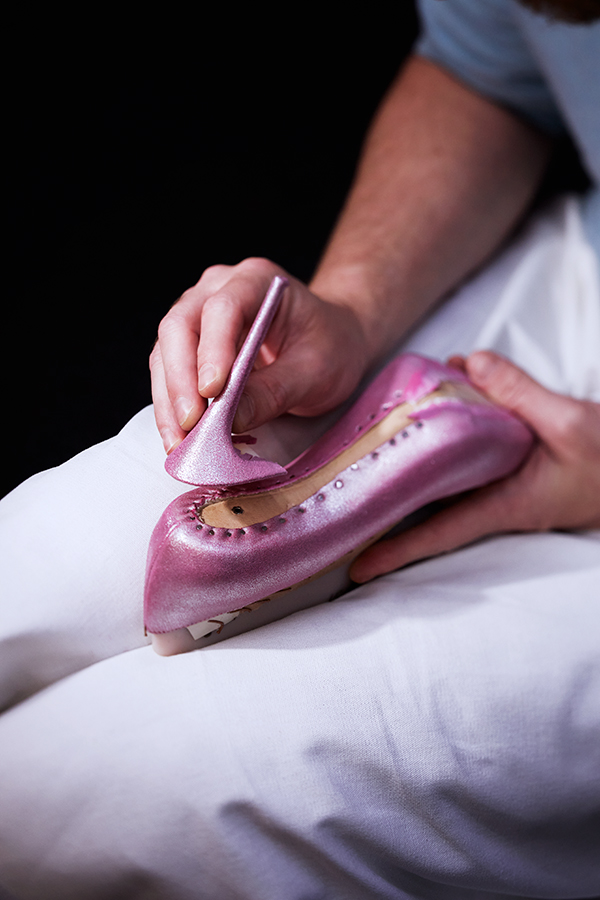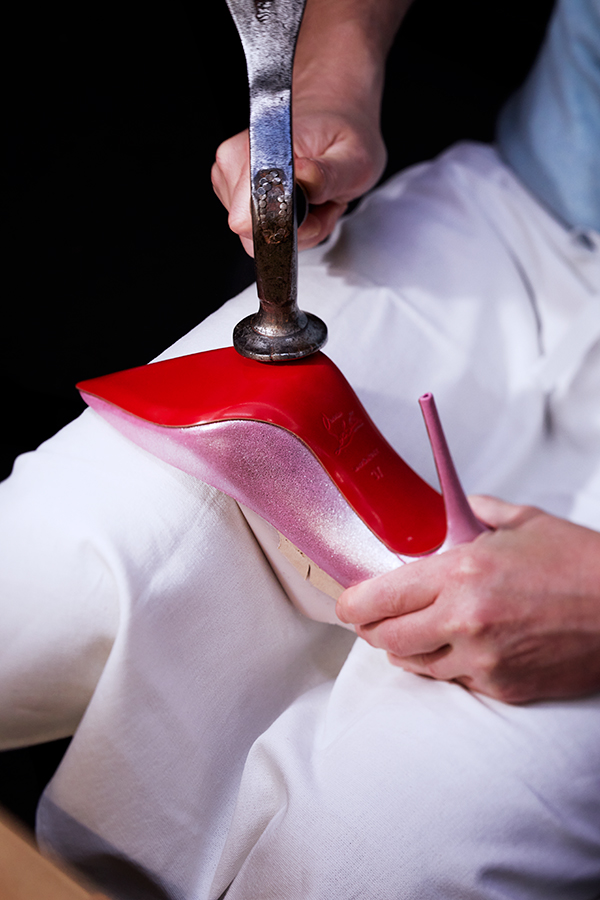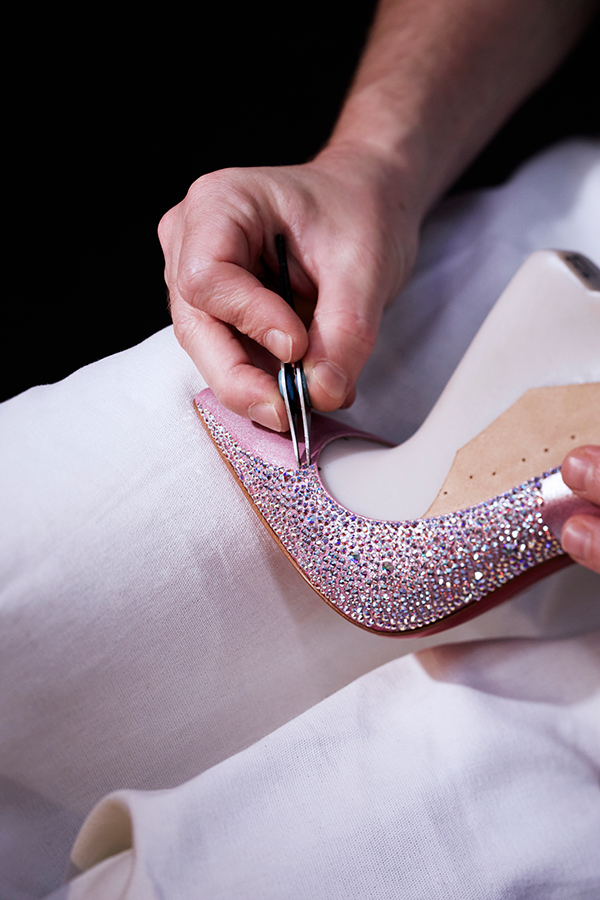 Finishing touches
It's time for the grand finale! First, the excess lining around the décolleté is removed. Snip, snippety, snip!
Then, the cutout area is dyed the exact same color of the shoe material.
Next, the heel is nailed into place—a delicate affair that requires a steady hand and a talented eye.
Last but certainly not least shoes are then polished to perfection and the Christian Louboutin logo is applied onto the interior sole in gold leaf.
Et voilà, they are ready to be packed and shipped in elegant, tissue-lined boxes before they find their forever home in your closet.
Explore the Louboutinworld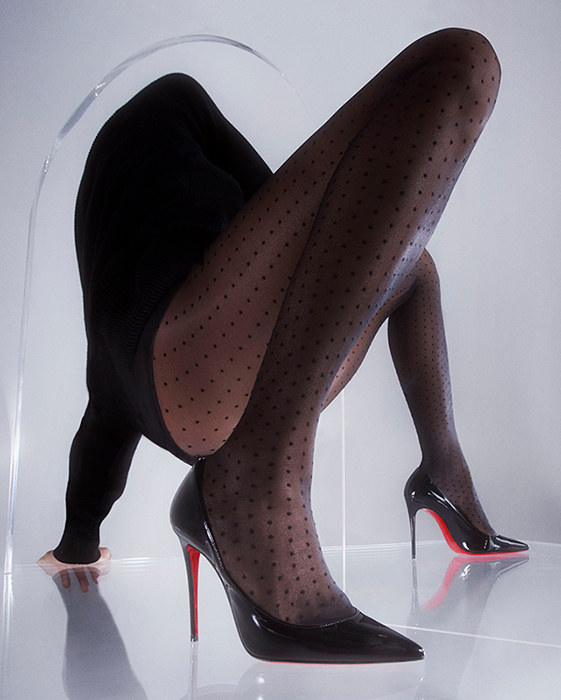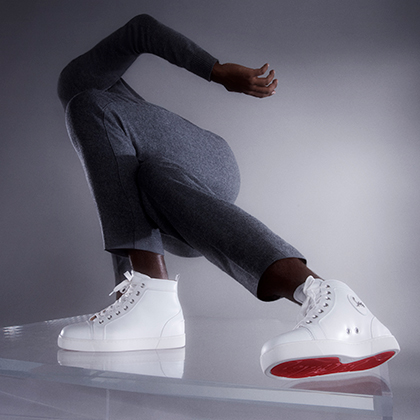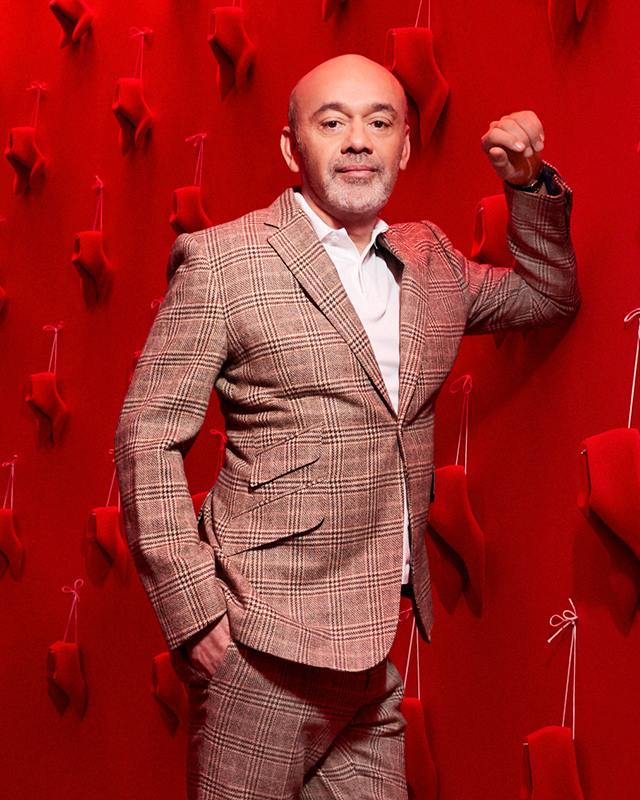 Inside la Maison Christian Louboutin