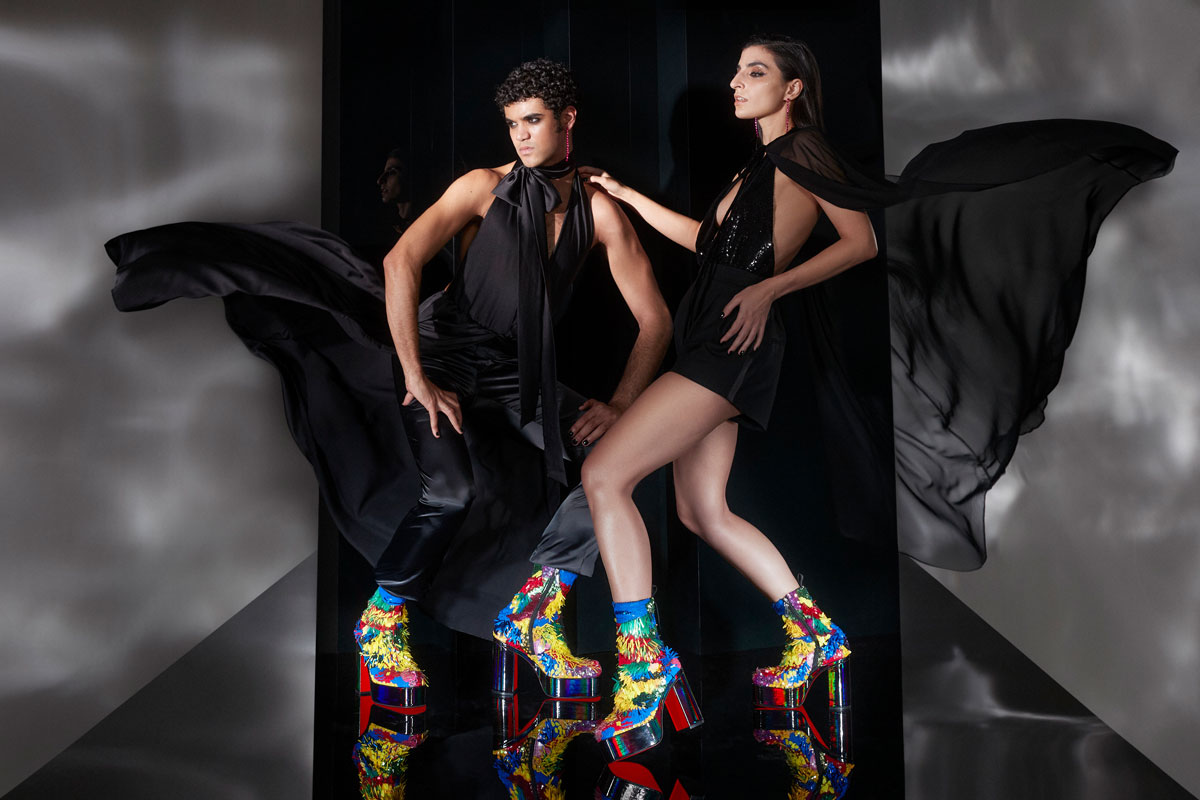 Our Angels
A true celebration of self-expression and unapologetic style, the Our Angels capsule rejects labels and preconceptions to embrace the joy of being one's true authentic self – without compromise.
Bolder than ever, platform boots come adorned with sparkles, sequins and holographic materials this season, for a look that's as high in color as it is in character.
An attitude unto itself
Representing the Maison's broadest range of sizes yet, this collection is an eloquent ode to the importance of inclusivity and representation.