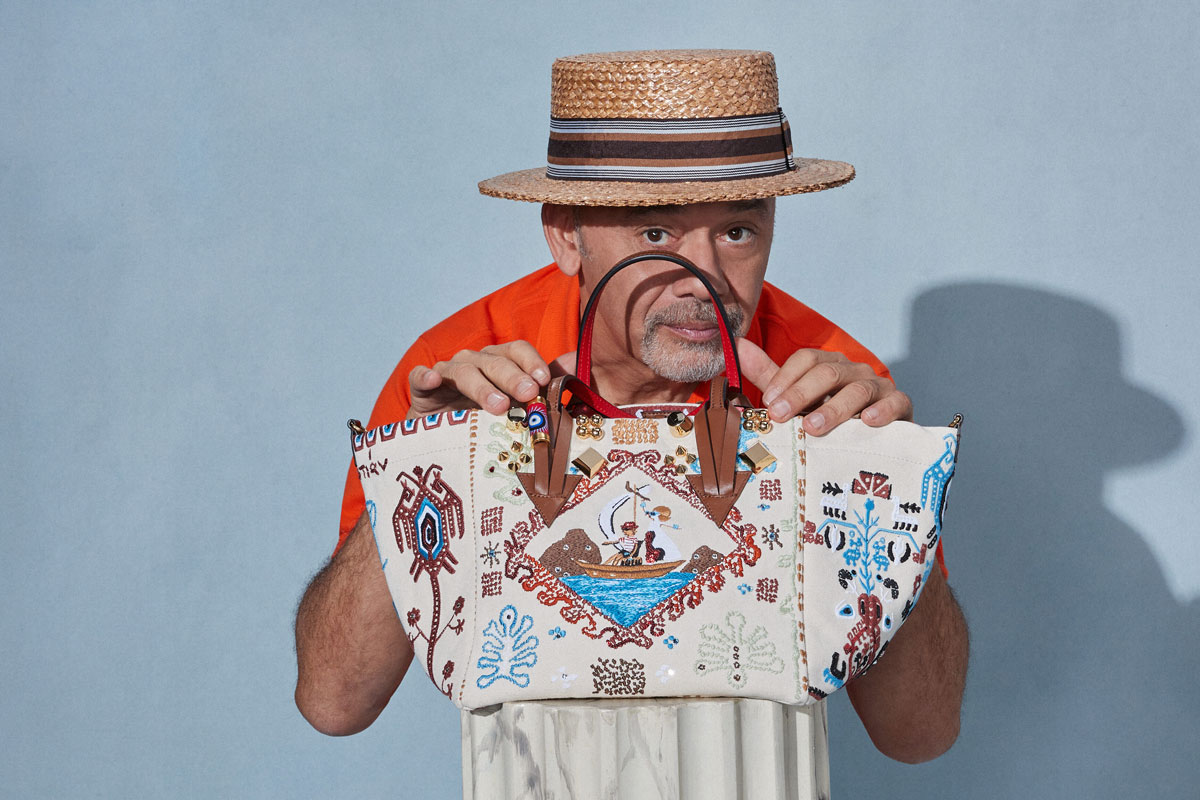 From Paris to Greece
This year, the Maison's signature cabas takes you on a modern-day odyssey through Athens and the Cyclades inspired by Christian's insatiable love of travel and brought to life by his dear friend Konstantin Kakanias' playful illustrations.
A wild adventure
Debuting two new shapes, each bag tells a story of its own - on one, Christian offers his hostess Miss. Tependris a custom pair of red soles. On another, they raise their glasses to toast his arrival!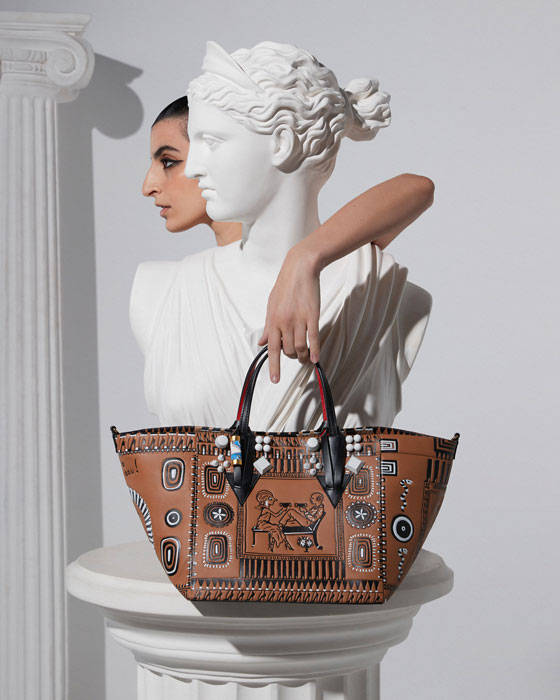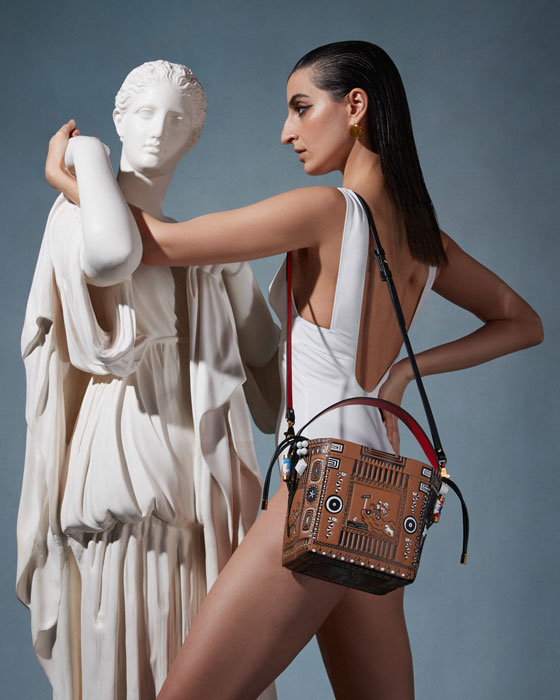 Featuring two themes of land and sea, the capsule evokes the deep blues and brilliant whites so typical of Greece, as well as the rich umbers and blacks of Ancient Greek pottery.